Betchworth now has a public access defibrillator which has been installed at the VILLAGE WAR MEMORIAL HALL,Station Road, Betchworth RH3 7DF.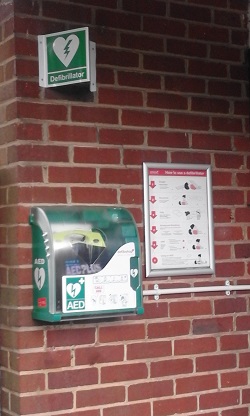 This has been purchased by Betchworth Parish Council through the British Heart Foundation Heartstart scheme, which provides a generous subsidy. We are also grateful to the Village Hall committee for paying the installation costs.

Instructions on how to use it are provided next to the cabinet, which is heated and lit so that the PAD can be used at any time of the day or night, all year round.

Under the Heartstart scheme local volunteers have kindly provided two training sessions in the village on CPR and other simple life saving skills. If you would like to be added to the waiting list for another course please email the clerk here.